Schools
"Tracking Marmoris"
1st & 2nd forms of primary school. Duration: approx. 60 minutes.
In a join-in story, the ammonite Marmoris tells about his life in the sea, his transformation into marble and his place in today's museum. Those who observe carefully and participate receive a small prize at the end!
"Adnet's red treasure"
3rd form primary school to 2nd form of secondary school. Duration: approx. 60 minutes. Pupils embark on an exciting trip through time starting with the stone's origin in the sea and continuing with its quarrying and transport and finally leading to the ingenious manufacturing of this marble.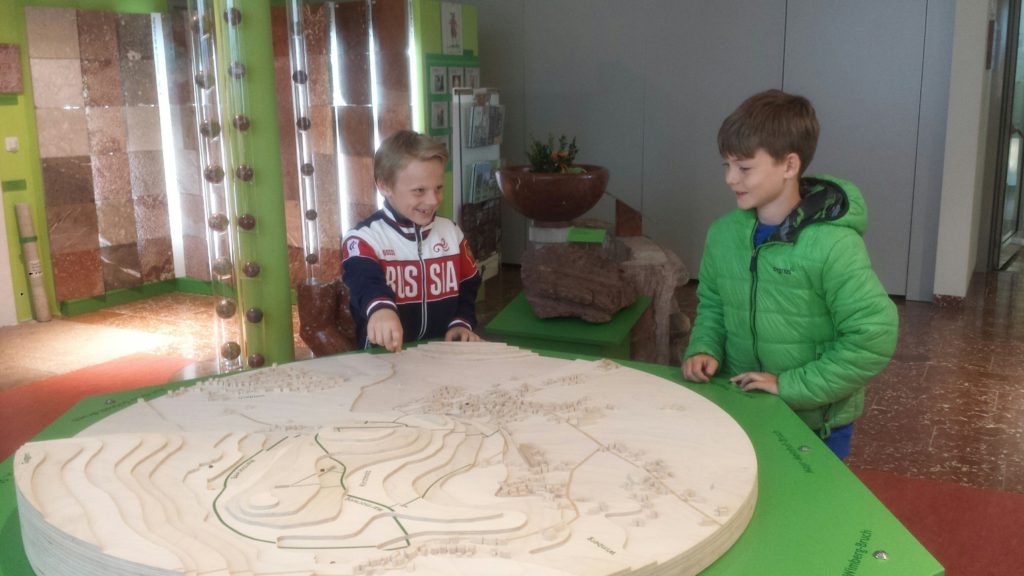 Didactic programs are also conducted outside of the school, for example as holiday programs or as part of a child's birthday, for groups of at least 5 and more children. Guided tours can also be arranged outside of the museum's regular opening hours.
Information and registration:
Kretschmer Arnold
Tel. +43 (0) 664 2000017 oder